I know I'm a day late with this one, but I haven't done a Top 5 Wednesday in a long time and I didn't want to miss out on this one.
For those who don't know, Top 5 Wednesday is a weekly meme, created by Lainey, hosted by Sam, where you're given a new top 5 topic every week and you make a post dedicated to the topic. This week's topic is Books Without Romance.
Here's the T5W Goodreads group if you're interested in joining in yourself! 🙂
---
1. Vicious by V.E. Schwab
This book has questionable characters but definitely no romance, which is nice because I feel like romance in this book would have taken too much away from the story.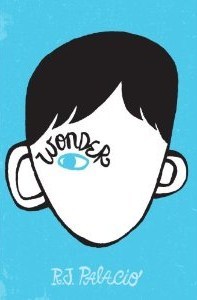 2. Wonder by R.J. Palacio
I'm actually still in the middle of reading Wonder, but seeing as how the book is about a 10-year-old boy, and there hasn't been mention of romance so far, I'm going to assume it's safe to book this book on the list.
3. To Kill a Mockingbird by Harper Lee
I know that Scout develops a little crush on Dil but I'm not counting that as an actual romance plot.
4. Speak by Laurie Halse Anderson
If you've read this book you know that Melinda had other things to worry about than a romantic partner. As a matter of fact, that was the absolute last thing on her mind.
5. The Giver by Lois Lowry 
I feel like if a book is about children it's pretty safe to assume there will be little to no romance.
---
So there's my Top 5 Wednesday for the week. Let me know what romance-free books you enjoyed. 🙂