The struggle of every book lover is our towering TBR piles. Sometimes, though, one must go through and delete the books that have been on there a while. That's what I'm talking about today in this week's Top 5 Wednesday.
If you don't already know, Top 5 Wednesday is a weekly meme created by Lainey and hosted by Sam. Here is the Goodreads group for anyone interested in joining.
---
1. Lady Midnight (The Dark Artifices #1) by Cassandra Clare
I'm very over Cassie Clare and her books. If she wants to write a series that doesn't involve the Shadowhunter world that would be great. I feel like she created this world and is too afraid to branch out of it.
2. Vengence Road (Vengence Road #1) by Erin Bowman
I started reading this and wasn't feeling it so I DNF'd it. I swore I was going to pick it back up again at some point, but I feel like I'm just lying to myself.
3. Say What You Will by Cammie McGovern
I added this to my TBR back when my YA world on revolved around John Green and Rainbow Rowell. I definitely feel like at this point I am way past these types of books.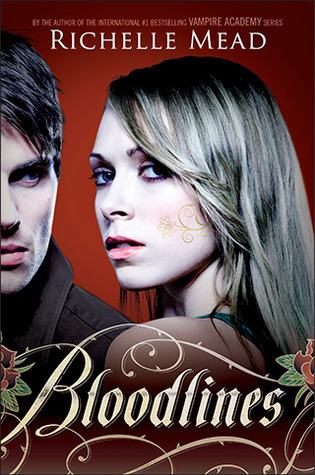 4. Bloodlines (Bloodlines #1) by Richelle Mead
I'm probably never going to finish The Vampire Academy books. I hated the fourth book, and I don't care enough to read the last two. Which means I'm not going to read these either.
5. Go Set a Watchman (To Kill a Mockingbird #2) by Harper Lee
I just… yeah. I'm just pretending this book never came out.
---
That's it for this week, hope you guys enjoyed this post!