We are a full week into Blogtober and we're going strong! I'm a little proud of me, haha. Today I'm going to do a tag that I found over at Alana @ The Bookish Chick's blog. I wasn't tagged, but I thought that it looked like fun.
Basically, what you do is go through some of the books that you've read and label them a trick (bad) or a treat (good). Let's get started!
---
1. 99 Days by Katie Cotugno
I had this book on my TBR list for a few years, and I was pretty excited to get around to reading it this summer. However, the main character was one of the most annoying main characters I've read about. I had a lot of issues with this book, and I wanted to DNF it so many times but I just couldn't look away from how tragic it was. You can read my review here.
Verdict: Trick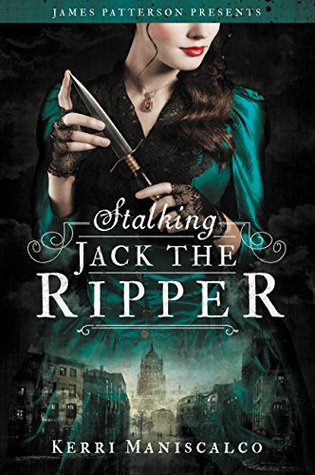 2. Stalking Jack the Ripper (Stalking Jack the Ripper #1) by Kerri Maniscalco 
I'm really interested in serial killers, and the thought of a YA book adaptation of Jack the Ripper definitely got my attention. I really enjoyed this book, I thought it was a pretty interesting take on the murders. You can read my review here.
Verdict: Treat
3. Because You Love to Hate Me by Ameriie
This book features many authors and BookTubers that I really like, so naturally, I was really excited about this book. However, there were many boring and unnecessary stories. I was fairly disappointed. You can read my review here.
Verdict: Trick
4. When We Collided by Emery Lord
I feel like this had some really realistic portrayals of mental health issues. I read this book back in February when I was quarantined to my room because I had the flu. Emery Lord does a really good job of creating perfectly imperfect characters. I enjoyed When We Collided a lot, and I definitely want to read more by Lord. You can read my review here.
Verdict: Treat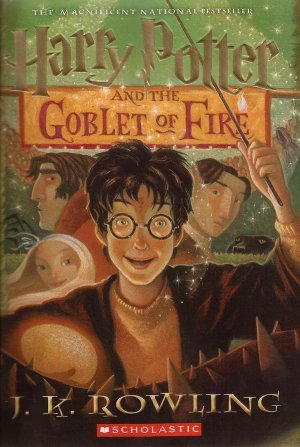 5. Harry Potter and the Goblet of Fire (Harry Potter #4) by J.K. Rowling
I'm, like, really late to reading Harry Potter. And I haven't been a huge fan of the books so far, I'm not going to lie. I like the idea of Harry Potter, but it's been a rough ride reading the books. So far, I've liked the fourth book the least.
Verdict: Trick
6. The Seven Husbands of Evelyn Hugo by Taylor Jenkins Reid
This has been the best book I've read so far in 2018, and the best audiobook I've listened to so far. Do yourself a favor and read this book; you will not be disappointed.
Verdict: Treat
---
That's it for this post! I'm not going to tag anyone, so it's open to whoever wants to do it. 🙂